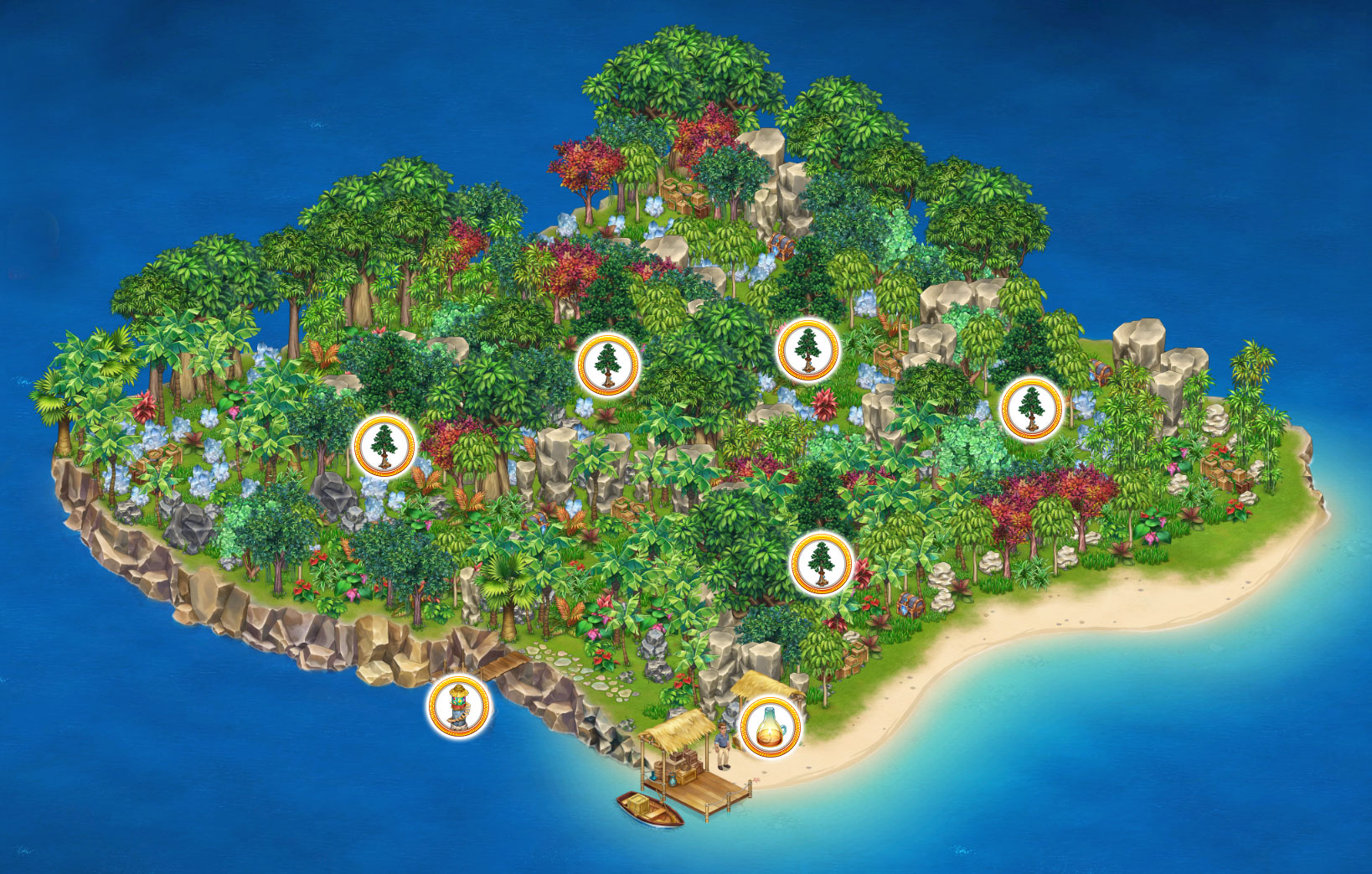 (click on the map to zoom in)
| | | |
| --- | --- | --- |
| | | |
| Lighthouse | Sequoia |   Workshop |
Available: Level 19+ after finishing the quest "Quinoan Princess"
Supplies Needed: 80
Tasks:
Collect sequoia resin and make lamp oil;
Repair the lighthouse.
Characters:
Island Treasures:
5 Bronze energy chests;
6 Overgrown caches.
Rewards:
Diamonds
Coins
Experience
The Guiding Lantern (decoration for your Home Island)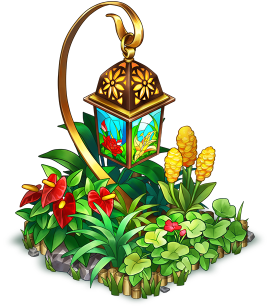 WALKTHROUGH
Princess Kiri needs your help. There was a storm near the Island of the Guiding Light, and Kiri's love – Matiu – has gone missing. His only hope is to follow the lighthouse's guiding rays, but the lighthouse is in ruins. Journey to the Island of Guiding Light, restore the lighthouse and light the signal fire so Matiu can find his way home to Kiri.
For the Lighthouse to burn long and bright, you'll need lamp oil, which can be made from sequoia resin. The storm uprooted many trees, but some of the sequoias survived. To find them, you'll need to cut a path for yourself through the jungle. If you get lost and don't know which way to go, you can look at the map of the island above. Each of the sequoias is marked on the map.
Once at a sequoia, you need only repair the spile tap to get resin from the tree.
Materials to repair one spile tap
Planks

Bucket

 

Rope Ladder

30

6
12
After repairing the spile tap, the sequoia will begin to give resin. To collect that resin, you'll need to wait 24 hours – or you can use 50 growth elixirs to get the resin immediately. You can only collect resin from each sequoia once.
Once you have resin, you can go to the workshop to make lamp oil. The workshop is found by the pier.
Materials needed to make lamp oil
Resin

 

+

Bottle

   

=>

(12h)  

Lamp Oil

 

1
1
1

You'll need lamp oil to light the lantern. First, however, you'll need to repair the lighthouse.
Lighthouse Construction Stages
Stage 1

Rack

Planks

 

Stone

40

60
100

Stage 2 

 

Red Pigment

Planks

Rope Ladder

40

80
20

Stage 3

Stained Glass

Firewood

Torch

8

70
30

Stage 4

Stained Glass

Lens

Lamp Oil

10
4
5
After repairing the lighthouse, Kiri will thank you and give you one last task, after which you'll receive a reward – a guiding lantern. If you'd like to decorate your Home Island with it, all you need to do is take it out of storage.