There are competitions in Taonga, participating in which can bring you Energy, Diamonds, Florins, as well as other unique rewards.

You will automatically enter a competition as soon as you meet the corresponding participation requirements. To see the requirements, open the competition window by clicking the cup icon on the bottom panel, select which competition you'd like to enter, then hover your mouse over the blue question mark at the bottom of the window, as shown in the screenshot: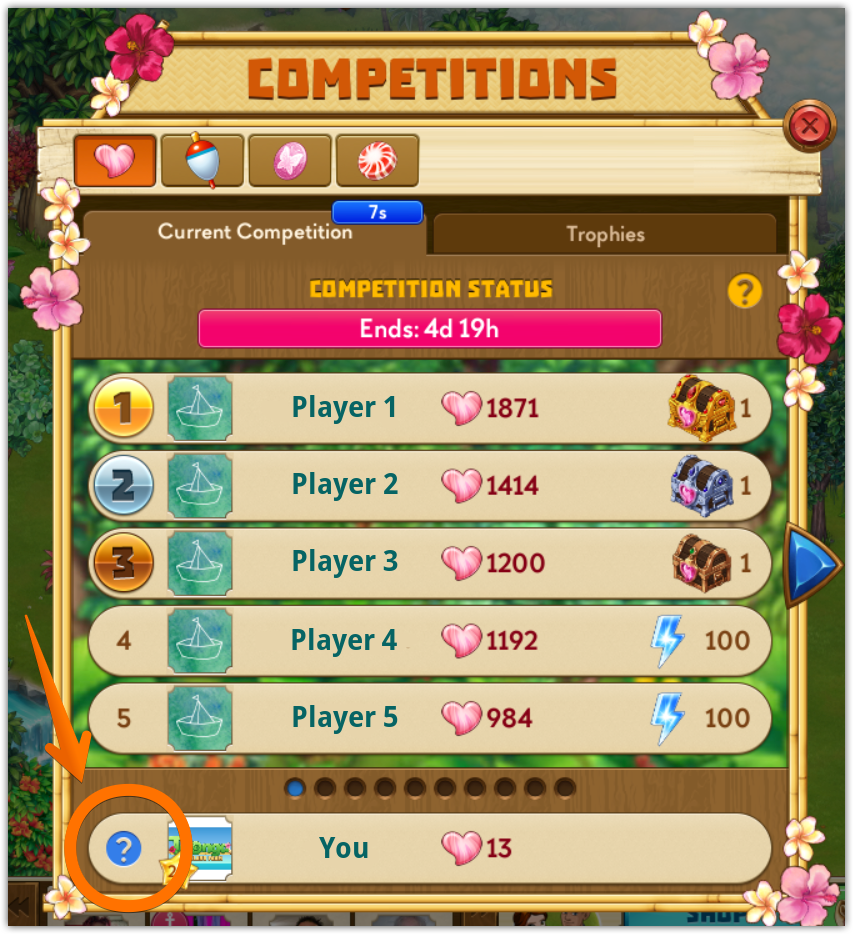 Basic Competitions:
Butterfly Catching Competition lasts for 5 days, during that time the gained Entomologist Experience is counted. For winning this competition, you can get Butterfly Nets, rare Butterflies, Diamonds, and Energy.
The Fishing Competition lasts for 7 days, while the biggest total Weight of all caught Fish on your home island is counted. The winners can get Diamonds, Energy, Florins, and unique Corals.
The Hospitality Competition lasts for 7 days as well. During that, the number of the accumulated Hospitality points is counted. If you win this competition, you can get Diamonds, Energy, Florins and a unique Flowerbed.
There are also temporary competitions associated with the appearance of various festivals, such as Halloween, New Year, or Easter updates. In these competitions, it is usually the festival experience that is counted.
To see a complete list of rewards, click on the cup on the bottom panel of the game screen, select the competition you are interested in and hover your mouse over the reward as shown in the screenshot: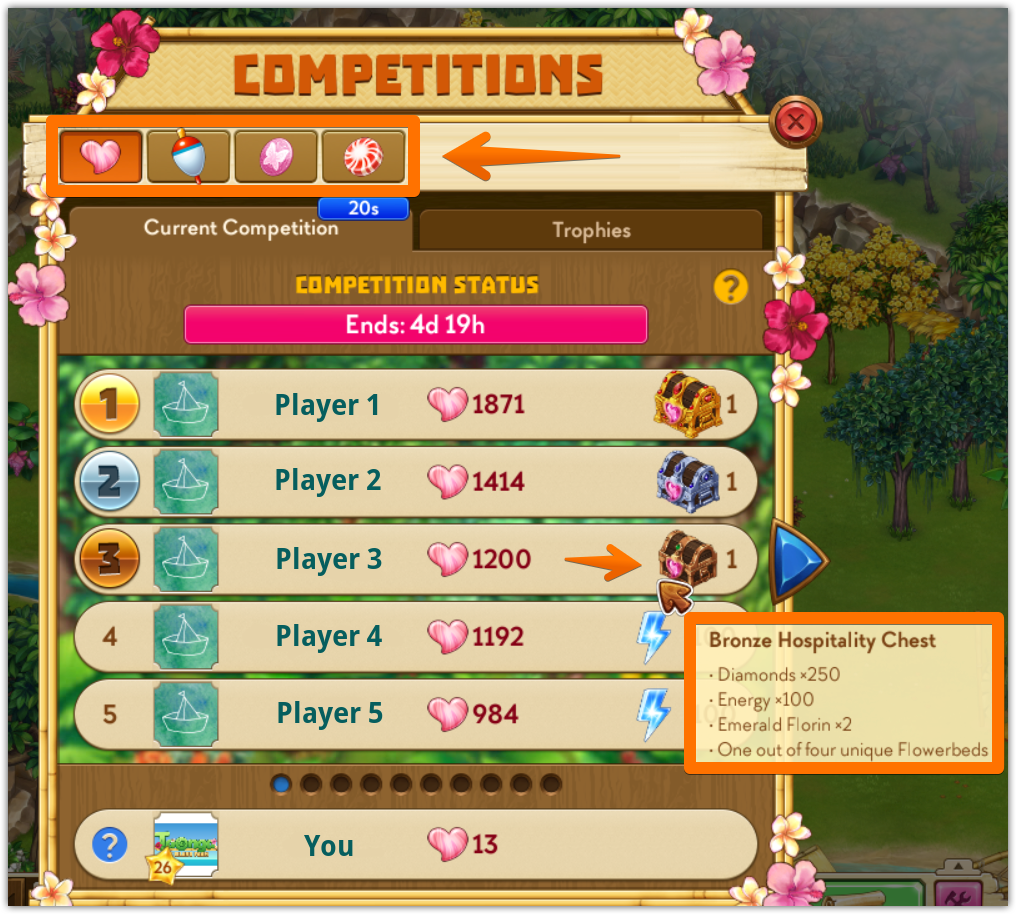 Each new competition starts at 12:00 am PST and 01:00 am PDT, once the previous one is ended. Please note, that the tally of the points is taken after the competition is over. And since many players play until the last moment, your actual place on the list of competitors will be determined only sometime after the end of the competition.


Reminder
Butterfly competitions start at 11:00 on these days of the month: 1, 6, 11, 16, 21, and 26.

The top-3 winners also receive Cups, such as the Hospitality Cup, which will decorate the winners' home islands until the end of the next competition.