If you moved your Facebook game to Taonga the Island Farm Web Portal, we recommend that you also add your email for better security.
Why add Email to Taonga Web Portal?
Adding your email gives you a second, secure way to log in to the Web Portal and access your game.
If Facebook is down or glitching, you will not be able to play there. In such cases, the option to log in with Facebook also does not work on the Portal, as it is fully dependent on Facebook functionality. But you can always log in with your email!
If your Facebook account is locked for some reason, or you lose access to it, you will no longer be able to play. However, using your email you will always have access to your game!
As you can see, your email is the best and most reliable way to secure your game account.
Step by Step Guide
Step 1: Enter your Email
Make sure you are logged in to Web Portal with your Facebook account
Click on the button Menu (1) in the top left corner and select My Account (2). This will open your Portal Account page.


Scroll down to the Email section and enter your email address.

Click Save. A verification email will be sent to you.
Step 2: Verify your Email
Go to your Email Inbox and find the email from Taonga.
Click the Connect this email button.

Confirm your decision in the new browser window. You will then be redirected to your Portal Account page.
Step 3: Add Password
Enter your desired password twice and click Save.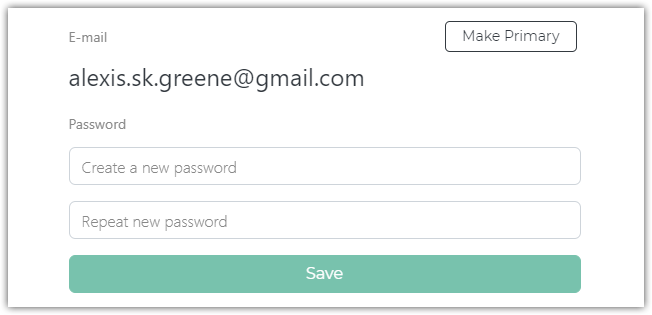 Step 4: Use your Email and Password to Log in to Web Portal
You can now log in to Taonga the Island Farm Portal with your Email and Password. You will access the same game as when logging in with Facebook on the Portal or playing on Facebook.